Our Latest Episodes:
All The Latest Episodes *Live Shows Included denoted in Red*
The Nathan Ivey Show:
Sports Done Wright: 
Cooking With The Microwave:
The Recap Show with #1 Chief Rocka Jerseyvern:
The Kickin' It With Kysii Show:
The Spycee Conversations Show:
Behind Closed Doors:
The Lonely Hearts Cafe:
The Sports & More Show:
Stacey Porter Sports:
The Victor Morrow Show:
The Jammin' it With Kysii Show:
Eat Sleep Grind & Repeat Show:
The Bottom to The Top:
The Vernon Waters Report w/ Vernon Waters and Kysii:
"The Jamorrow Report"
The Wait A Minute Show:
The Podcast Bros Show:

The 700 Block:
DJ Queen's Music Shows
BS3 Sports
BS3 Sports Weekend Wrap-Up
The Real Talk That Makes Cents Show:
Fresco's World Podcast:

Barbershop Sports Talk Podcast:
DJ Knock's Soul Meets The Streetz Radio:
Tori In The Morning Show:
From Da Bottom 504:
Enough With The B.S. Podcast:
The Choppin' It Up With Q Show:
Clutch Talk Sports Podcast:
The Talking Thirty Show:
Tasty Talk w/ Mandeleon and Girlie Girl:
The Kountry Roads Show ft MoeCheeze:
King Royal Show:
A Thin Line Between Love & Sports:
405 Live Radio from DGratest:
Girlie Girl's World:
The X Corner: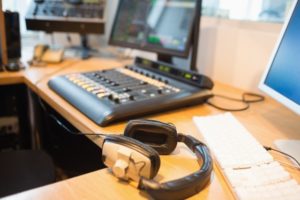 We are now recruiting high quality programming / shows.  Join a progressive team of podcasters who are making moves to build and uplift our network.  We have a wide variety of topics that continue to serve as engaging and current issues that people want to talk about.